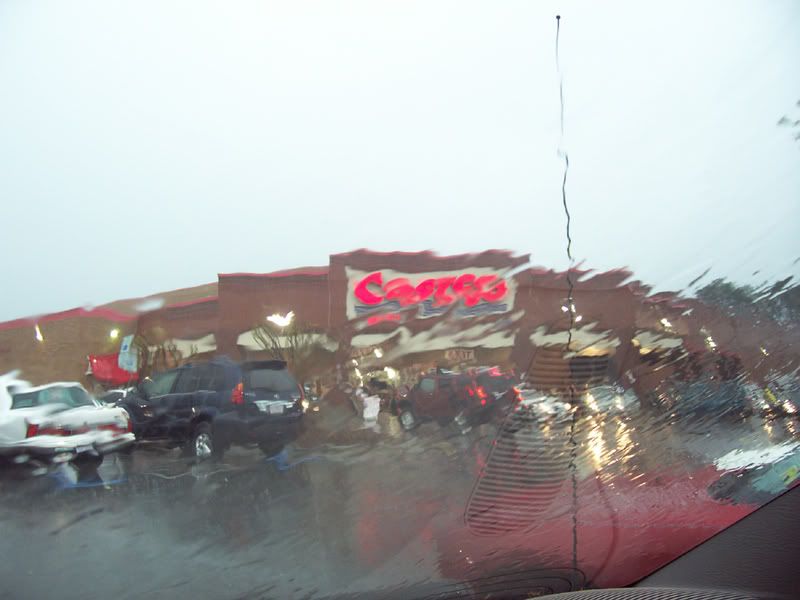 Ah, the things we do for our kids! The weekend was fine enough, the storms that came through our area passed us and only sprinkled us a bit on Saturday so we were still able to cookout as we planned.
Yesterday, Sunday, was also a gorgeous day and warmer. But thunderstorms and flood flash warnings were also issued for the late afternoon/early evening. At around 3:30 in the afternoon we had one of those lovely summer rains where the sun is shining and rain is falling. I am just amazed when that happens.
Then my daughter
Jade
, announced she had to get a white t-shirt for a project she's doing, and oh while we're out, can we please go to the movies? Gesh, to make a long story short, we ended up going to Wal-Mart to get the t-shirt just as the skies were turning dark. While we were in the store, we heard rumbles and rain drops on the roof. It was pouring by the time we stepped out of the store, but we got the t-shirt. We then went to pick up her friend and went to the movies. Luckily, by the time we got out of the movies, the rain had stopped.