Summer is almost over. Can you believe it? The girls returned from their summer vacation in California last Monday with mixed feelings. I think they're happy to be home but at the same time sad that it means the summer is almost over and they will be going back to school soon. They have tons of photos from their vacation that I still have to upload to the server so we can blog about them. So those will come later.
In the meantime, I share with you some photos of one of our favorite activities during the summer, walking through the woods. We are lucky enough to have so many wooded trails nearby and it's almost like going away on vacation when actually you are just a few blocks from home. This particular trail, we discovered in the back of the girls' school, believe it or not. We saw an opening along the back fence of the school and we decided to follow it.
The Clone was able to ride her bike for a little while...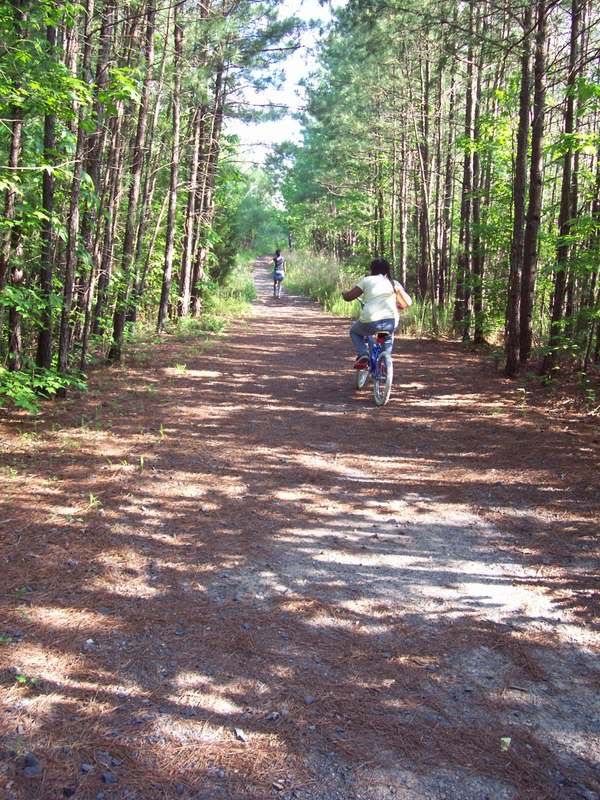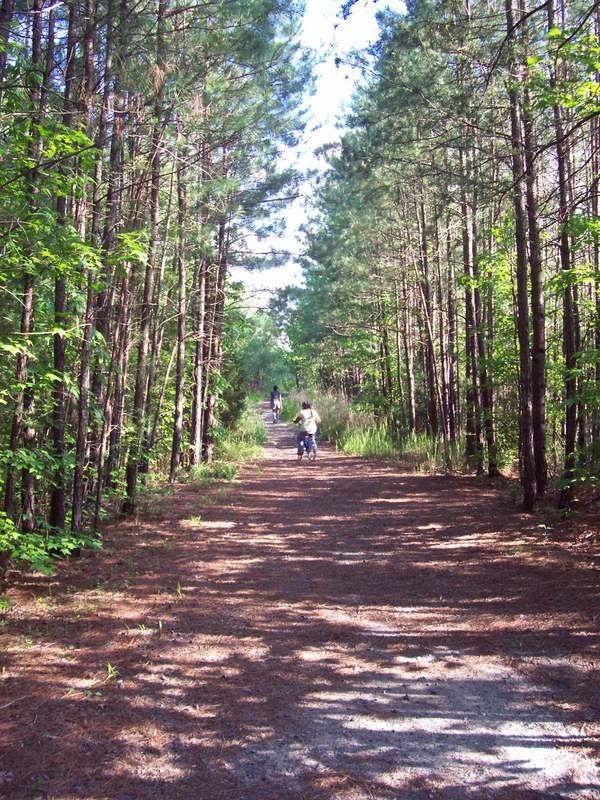 But eventually the trail got too narrow and rough for her to ride her bike so we left it and went on foot and came upon this little bridge.