Even before The Lord of the Rings, New Zealand has been in my radar of places to visit. You hear so much about the panoramic views and the people that you can't help but be attracted. I heard that New Zealanders have a great sense of humor. It has to do with the weather or something like that. Now with this new advertising campaign from Air New Zealand, I'm beginning to think the rumor is true.
Listen to this, starting in late October, Air New Zealand will hold a casting call in Los Angeles to select 30 adults to be shaved and tattooed to serve as cranial billboards! This is part of the airline's marketing campaign to promote life-changing journeys to New Zealand. Having your head tattoed? That would be life changing enough, I say! Well, the tattoo is actually temporary. They'd have to pay a whole lot for a permanent one. lol!
If you're one of the lucky 30 to be chosen, you can choose a cash prize or an economy roundtrip ticket to New Zealand. After you've been chosen as a cranial billboard, you simply go on with your usual daily activities and simply talk about how a journey to New Zealand can bring about a life changing transformation and to visit
www.airnewzealand.com
to enter a sweepstake to win a trip for two to New Zealand.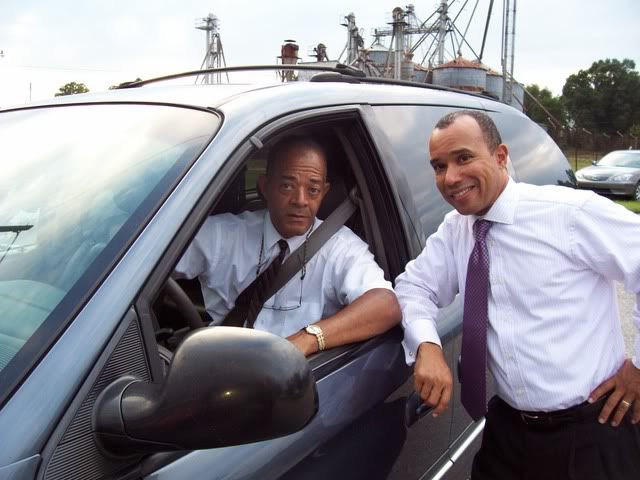 That's a pretty good and easy gig, don't you think? I'm thinking these guys can easily qualify for the job. They're already ahead of the competition...they'd only have to shave part of their head. LOL! I really want to go to New Zealand. Think they'll go around being a billboard for a couple of weeks?
If you're interested in auditioning, check out the Air New Zealand website for additional details.
WHEN
Date: October 26th, 2009
Time: Noon – 3pm
WHERE
The Greenway Melrose Trading Post
Located in the Parking Lot at Fairfax High School (Corner of Melrose and Fairfax)
7850 Melrose Avenue, Los Angeles, CA 9003