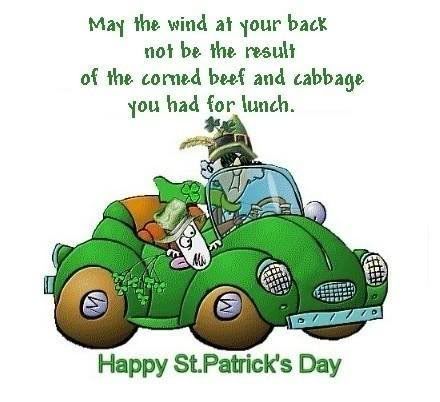 Happy St. Patrick's Day! Do you have your greens on? Do you feel lucky? Or are you just using this day to indulge in some corned beef and cabbage?
I'm in the
corned beef and cabbage
category :)
However, because the luck of the Irish just isn't with me today, we won't be having our annual corned beef fest because our water main broke, so we don't have any water, so, to the kids' delight, we'll probably be eating out again tonight. On top of that, my
compact flash card
that had some important files became corrupted for no reason and now my computer can't read it at all nor could it recover my files :(
I think I need a drink...