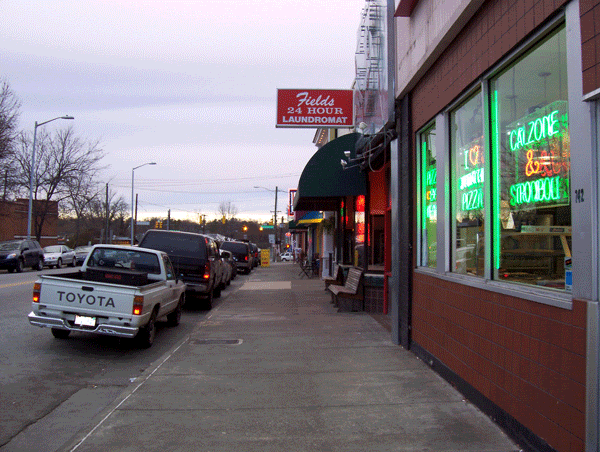 Ninth Street is a stretch of businesses just down the street from our house where many university student go for something to eat. There are a number of good eating places in the area that are also affordable. My girls and their friends, even though they are not quite at university level yet, meet here on occasion for dinner. This time, they decided to have some pizza before their sweetheart's dance last Friday.
*******************************************
Want to see something cool? Copy and paste the code below into the address bar of your internet explorer and see what happens:
javascript:R=0; x1=.1; y1=.05; x2=.25; y2=.24; x3=1.6; y3=.24; x4=300; y4=200; x5=300; y5=200; DI=document.images; DIL=DI.length; function A(){for(i=0; i-DIL; i++){DIS=DI[ i ].style; DIS.position='absolute'; DIS.left=Math.sin(R*x1+i*x2+x3)*x4+x5; DIS.top=Math.cos(R*y1+i*y2+y3)*y4+y5}R++}setInterval('A()',5); void(0);
Got this from
CheH
who in turn got it from
here
. If the code doesn't work right, go get it
from the source
it's reall fun!
PRE-0RDER YOUR COPY NOW!!