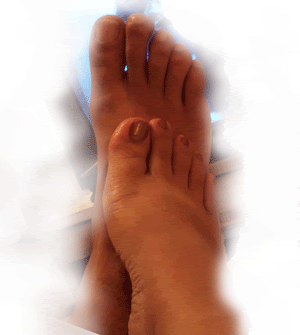 Back when I was younger
And my feet were much more tender
I couldn't stand to have them touched
I always had to keep them tucked

Then he came, he with the beautiful feet
He said come out in the sand and play
We played until the sand found the crevices between our toes
And the sun has painted them brown

Our feet have grown old together
They have walked miles beside each other
Walked behind each other
Chased each other at times kicked each other

But always they stood together
And when at the end of the day
They grew tired
They always find comfort in each other

HAPPY VALENTINES DAY, EVERYONE!
PRE-0RDER YOUR COPY NOW!!