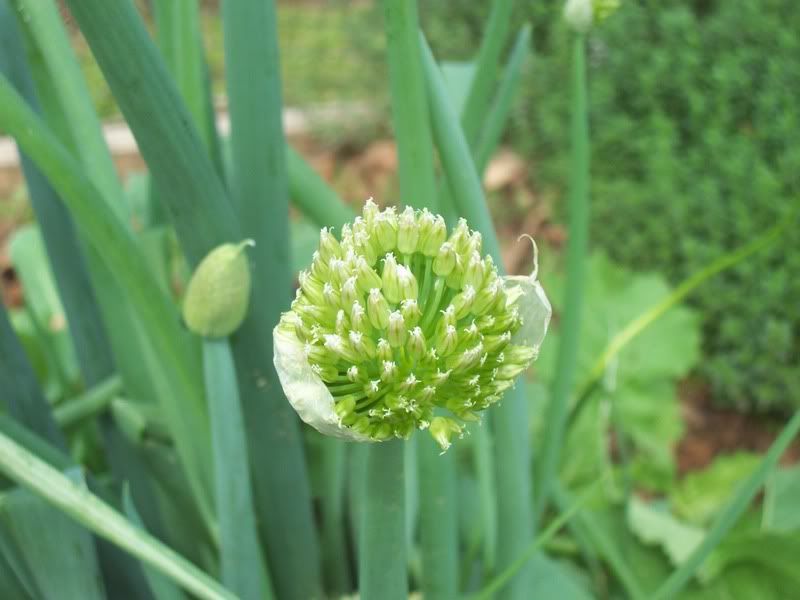 I have to apologize I haven't been bloghopping lately. For you who keep visiting anyway, thank you. The girls are almost out of school now, and my interns are off in the field, so I should have more time to blog and visit other blogs soon. To my regular reads, I miss reading your blogs. I know I'll have lots to catch up on.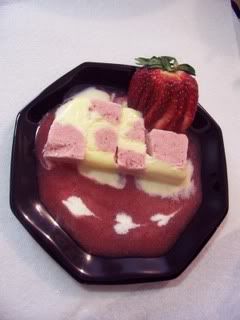 As the weather gets nicer, we are out in
the garden
more often and we are getting more inspired
to cook
.
Asi cooked up this georgeous looking
dessert
In Our Kitchen
. It had so many steps that it's one of those recipes I would never have dared to attempt especially since it uses so many darn dishes! You know how I hate washing dishes. But, Asi said she would do all the work and she would just need very little little help. I said go for it so long as you clean after yourself. And she did! She did it all by herself from start to finish, and it was delicious too. It was a great after dinner treat.