It's another Monday, and I came in to work an hour late; because lately, it has just been too difficult to get up on Monday mornings. I've been getting up early on weekends, believe it or not, to take advantage of the early morning coolness and activity in the backyard. Simple pleasures, but something that my husband and I enjoy immensely. We take our cups of coffee out back, inspect the plants, then just relax while the weather is still cool and watch the various birds and butterflies that visit our garden go about their daily rituals. Right above the place I sit under a tree, there is a bird nest with two baby birds in it. We can hear them chirping for their mother to come back and bring them something to eat. Everyday, their voices get just a little stronger. One of these days, they will fly out of their little nest, and I'm hoping we will be sitting right under the tree when they do.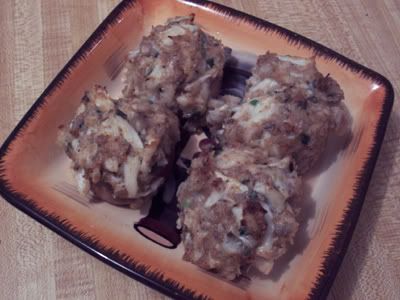 Speaking of mama birds feeding their young, I sure miss my young'uns. Apparently, they
miss eating my grub
too even though as Jade puts it, they haven't been lacking on the 5 basic food goups: Chinese, Japanese, Persian, Mexican, and Italian. :) They went for a long drive up to northern California over the weekend to visit their great-aunt Gloria. They must have had a great time because I didn't hear from them at all. I'm pretty sure their Auntie Sherry is making sure they are getting their dose of internationally balanced meals.