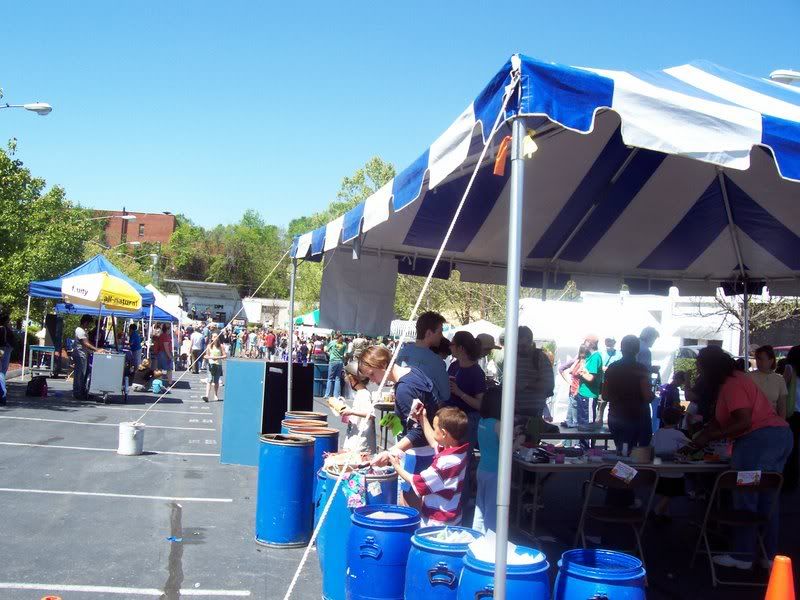 Today is earth day and even though I think
everyday should be earth day
, did you do anything special today to celebrate or save the earth?
I found it kind of weird that today when I walked in to work, the little marquee in the lobby said that today is jelly bean day. They had free jelly beans and a jar full of jelly beans where you can guess how many it took to fill it up and you get a price. I found it kind of weird because we are supposed to be an environmental advocate and yet earth day seemed to have been totally ignored by the administration. Weird.
As typical of American life, earth day in our town was celebrated over the weekend. This is the first year that we didn't go to the celebration downtown. The photo posted here is from last year's celebration.