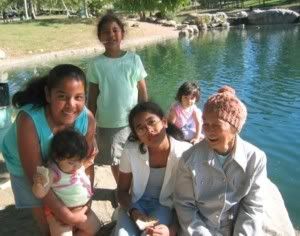 If you are lucky enough to have spent time with
a loving grandmother
, you are blessed. I was. She could be exasperating and annoying but you let it pass because you know that she would do anything for you. Her love is unconditional and no matter how much you think you've messed up, she will still forgive you.
My grandma's that way. She isn't highly educated, she comes from humble beginnings but she is the richest person I know. But, she is getting older and her health is failing. It pains me to think of even
saying goodbye
to her, but I suppose it's an inevitable part of life. I am grateful for everyday that she is still with us.