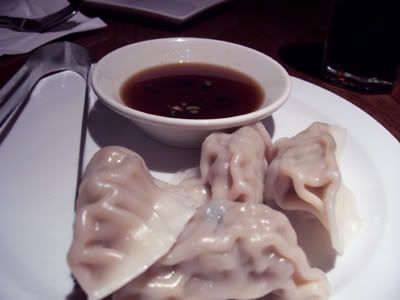 We love going to
dim sum
and some of our favorite treats are the dumplings be they be pork, shrimp, a combination of both or vegetarian, we just love them! Luckily, we've learned to make them at home too. Believe me, that saves us about $70 a dim sum meal!
The thing about making them at home is, you can put what you like in them. For instance, my youngest daughter is not fond of seafood, so we usually leave out the shrimps and just go with all pork. You can also make
chicken potstickers
if pork is not your thing. After you've made your little dumplings, you can put them in the freezer to enjoy at will. You can fry them up, steam them or boil them in soups. However you want them, they are always delicious and convenient.
For the recipe to
make your own potstickers
, just click on the link.