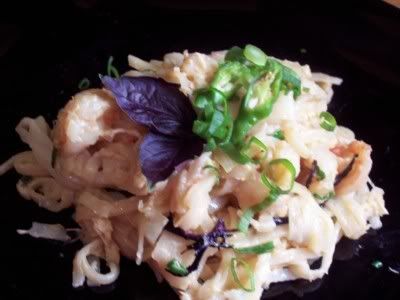 Are you still hungry? How about some noodles? These rice noodles are kinda sorta my own creation, inspired by Thai ingredients and recipes. Basically, it's what I had in the cupboard at the time. It has become a hit at my house, though! The girls, who love pastas and noodles any way, just can't get enough of it. Jade has asked me to make it for her numerous time. So much so that she's learned to make it herself.
Want to cook these noodles too? Here's the recipe for
Thai Inspired Noodles
...