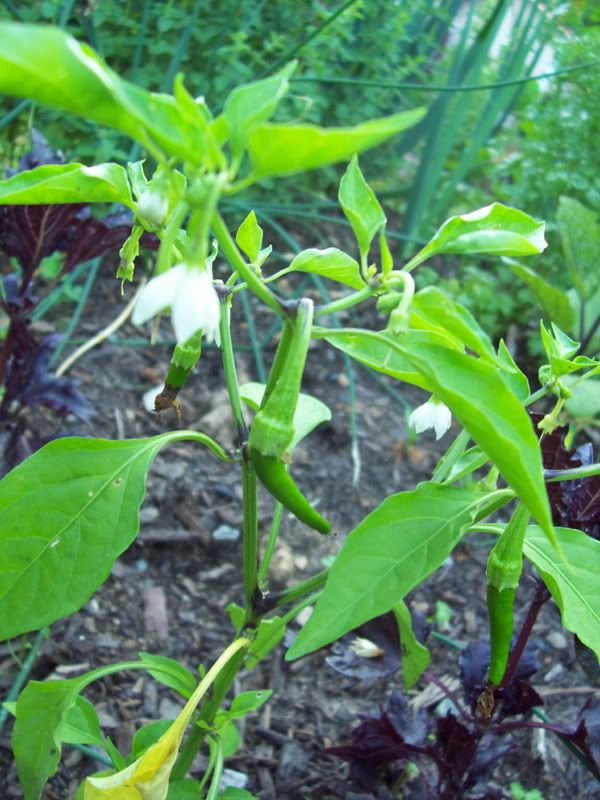 Yep, this week summer is on full force. Our local weather forecasters predicted a whole week of ninety degree weather but it's supposed to feel more like the hundreds. They were right. It has been sweltering the last couple of days. Yesterday, we lived like vampires and stayed in the shade indoors; not venturing out until the sun went down.
The garden
is loving it though, especially the hot temperature loving plants like peppers and bittermelon and
eggplants
. Yesterday, or more like last night, The Clone and I got some greens from the garden and that's what we cooked up for dinner. A late dinner. Very late.