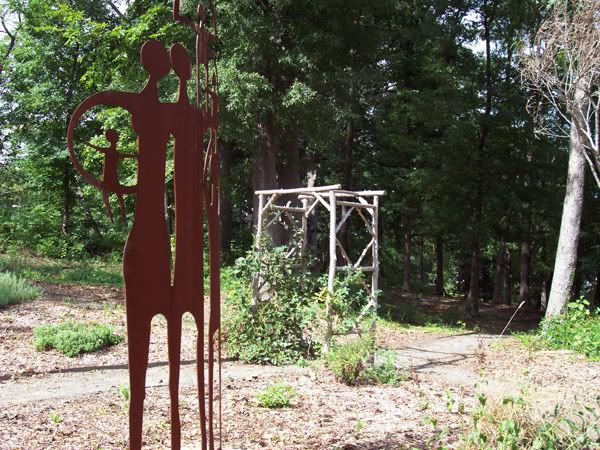 The girls and I attended Durham's Centerfest last weekend. My husband being an artist and having a studio downtown for a number of years; we spent a lot of time downtown and Centerfest was one of the year's highlights. This is when artists from all over the state would come for a two day festival in downtown Durham to show off their wares and for people to be able to come and spend the day looking at artwork.
Of course, there are also other entertainment offered by performing artists; food from the international community and booths from local civic organizations offering everything from crafts to
green products
. Two main streets downtown used to be closed off for this event and tens of thousands of people would show up to participate.
However, it seems to have waned in previous years. We hadn't attended the last two or three years because it had been rained out or we were doing something else. This year when we went, I was disappointed to find that the venue has been relegated to one parking lot behind the YMCA. You can count the number of art booths. Whereas the last Centerfest we attended had a whole parking lot reserved for food venues, you can count on one hand the number of booths selling food at the back end of the parking lot. The artists exhibiting were few and they all seemed bored. There weren't that many people looking at or for art either. It was a bit disappointing to see, really.