Here again, if you haven't been visiting our other blogs, is what's been going on:
Amoores.com
Durham is Voting Early
and so did we! Do you have early voting where you are? I suggest taking advantage of it as it's turning out to be a record breaking election. Voters are turning out in greater numbers than ever.
I reprinted an old story that is close to my heart,
A Mom's Expectations
. If you're a regular reader, you've probably read this story already, but it's one of the greatest lessons I learned as a mom and I live re-living it.
Cooked From the Heart
- Our food blog.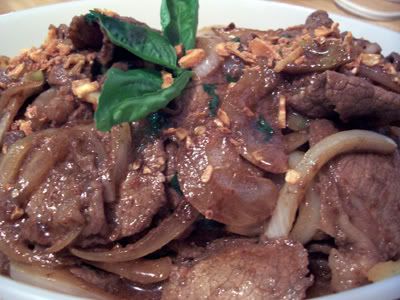 On a Stick
- our entry for last week's Lasang Pinoy Sundays, a weekly food photo event.

Spicy Beef with Basil
stirfry - the photo above explains it all. It was delicious!
Found Not Lost
- What we've read lately:
Emma by Jane Austen
A Great and Terrible Beauty
Kite Runner
Breaking Dawn