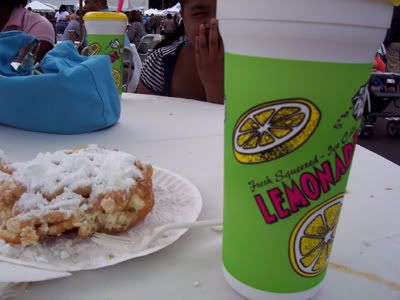 I was just reminded the other day that it's almost time for the Country Fair again. It has become a ritual for my daughter to go to the State Country Fair every year, which happens to be around her birthday. Last year, we went on a weekday so it was just the two of us, without her sisters. It was a nice bonding day for mom and daughter.
Whenever we go to the fair, one of the places we make a beeline for is the food court and a day at the fair just wouldn't be complete if we didn't at least have a funnel cake and lemonade.
How about you? What's your favorite fare at the fair?