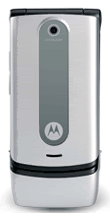 My daughter is waiting for her new
Tracfone
to come. She had dropped her old one in Mountain Dew and it started buzzing. Literally!
Get it? :D hehe! OK, I have juvenile humor. I can't help it.
Anyway, I hadn't really planned on making any kind of purchases for them since Christmas is coming up and they always have some kind of gadget on their list but she really needs a cell phone and Tracfones really don't cost much so I went ahead and ordered her one.
This
Motorola 376g
is presently on sale for $29.99 and it comes with the following features:
* Features text messaging, voice mail, free caller ID, free call waiting*
* Color display with screen savers and wallpaper
* Compact Flip Phone
* Includes Bluetooth Wireless Technology
* VGA Camera
* MMS Picture Messaging
* FM Radio
* External Call and Message Icons
* Hearing Aid Compatible (HAC) Rating: M3
* Contacts in phonebook stored on SIM
* Battery life with up to 7.5 hours of talk time and up to 10 days of standby time
* Handsfree speaker
* Vibration Alert
* 23 polyphonic ringtones included
* Phonebook with up to 500 entries
* Alarm Clock
* Games
* Calculater and stop watch
* TracFone Airtime Balance Display shows you how much airtime you've used and how much is left, so you control your costs
* Double Minutes for the life of this phone upon activation
* Includes up to 20 minutes of starter airtime upon activation**