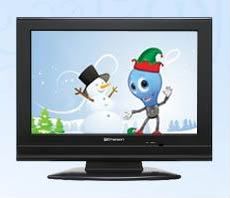 This weekend is the official start of the holiday shopping season. The day after Thanksgiving, stores will be having their 'Black Friday' sales and you'll probably see lines at the stores early in the day. We'll see... The way the economy is right now, I don't know too many people who can afford the big item presents this year.
No matter what range your budget is in though, you will probably find affordable gifts as many of the retailers are drastically reducing their prices early on. They say that they aren't waiting until after Christmas to pass on the post holiday prices.
Kmart
is one of those major retailers who are already offering fabulous deals online and at their stores. Don't forget, they are also the same ones who have the layaway plan to get you started.
By the way, there are some awesome deals right now if you shop online. Today, November 26, is the last day to take advantage of these deals, so you better go check them out now. KMart is offering an additional 10% off on all junior apparel, boys tops, infant and toddler beddings, women's plus sleepwear and many more. For instance, check out the Women's Kimono Wrap Sweater (search ID# 70198911) and the 1/4ct tw Diamond 5-Stone Journey Pendant and Earrings Set in 10K Yellow Gold (search ID# 89270115). You can get both those items right now at an additional 10% off if you order them online today.
Note than when you buy these items from the K-Mart website, the sale price will be shown on the shopping cart when you check out and not on the product page.