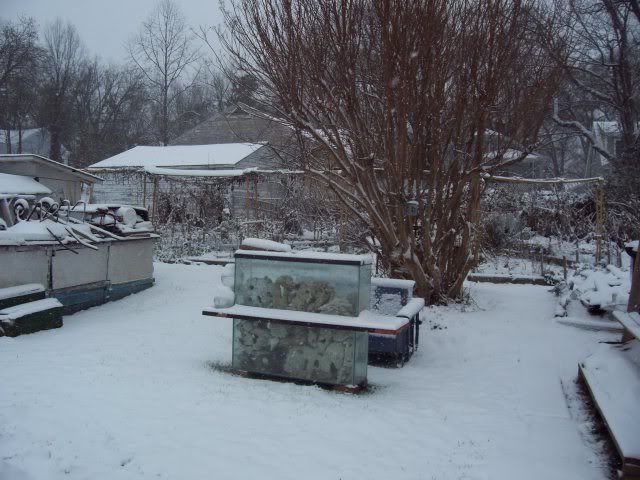 Wouldn't you know it, it snows while I was away in California.
I missed the first snow this season as I was in sunny, 80 degrees sunshine Los Angeles. It's supposed to snow again tonight and I am actually looking forward to it. I am rushing to finish things around here in the office just in case we have a snow day tomorrow and we don't come to work. Am I being overly optimistic? I hope now :)
Most people in colder climes have been complaining of the cold and snow, and I really do feel bad for the people who right now do not have power due to the winter weather, but here in the South where we don't get much snow, I can't help but look forward to seeing some white on the ground. I am lining up some soup and chili recipes and even some breads in case we have a snow day.