Happy Sunday! Here's a couple of healthy and delicious suggestions for your Sunday dinner. I'm making a roast beef today just because Sunday has gotten to be a roasting day around here. The following dishes are more like weekday dishes for us. They are quick and easy to make, delicious and satisfying. Give them a try if you like.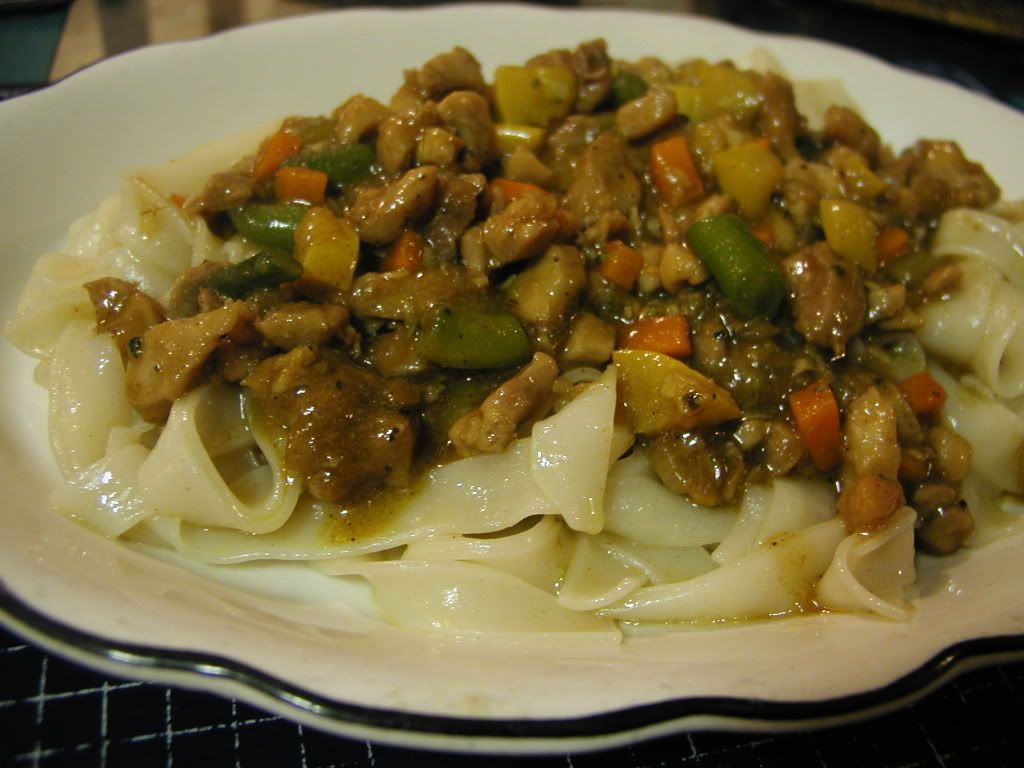 This is
Curried Chicken Over Rice Noodles
. I kind of made it up as I went along but it came out quite well if I do say so myself :)
"Photo credit: One Fork, One Spoon"

Earlier in the summer we had an abundant harvest of Swiss Chard from our spring planting and that was when I discovered this recipe for making them into the pie or to put it more fancy like, a tart :)

Click here for the recipe for Swiss Chard Tart.

Don't go running looking for diet pills that work just yet, these two dishes, while not exactly low fat are actually very healthy. The Noodles has hidden veggies in it and very small amount of oil and while the amount of oil in the tart may seem like a lot, keep in mind that it's Olive oil and it's supposed to be good for you. We all have to have a little fat in our diet. We just have to consume it, like everything else, in moderation.