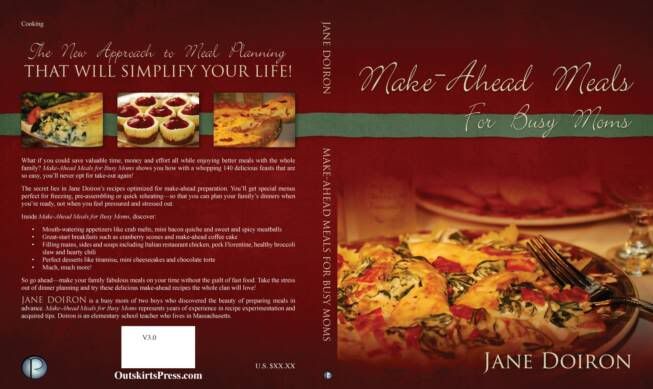 Today is the last day to enter the giveaway for this book,
Make Ahead Meals for Busy Moms by Jane Doiron
. The book is an amazing collection of easy meals that you can prepare ahead of time; making your weekdays hassle free while also providing healthy and delicious meals for your family. In addition to great recipes, Jane also provides tips on how to manage your meals and plan them ahead of time so you're not going to be tempted to go for fast food.
These are simple, family recipes that I am sure most moms are already familiar with I'm sure everyone will find something new or inspirational in this book. For instance, I did follow her advice on cooking extra to freeze for a later meal. I made lasagna, almost like she has it in the book, but of course, I never could leave a simple recipe alone.
I kind of made
my lasagna
a little more complicated and less desirable if you're on a
weight loss
kick, but it sure was delicious!
Visit my
food blog
and enter the giveaway for this book today!