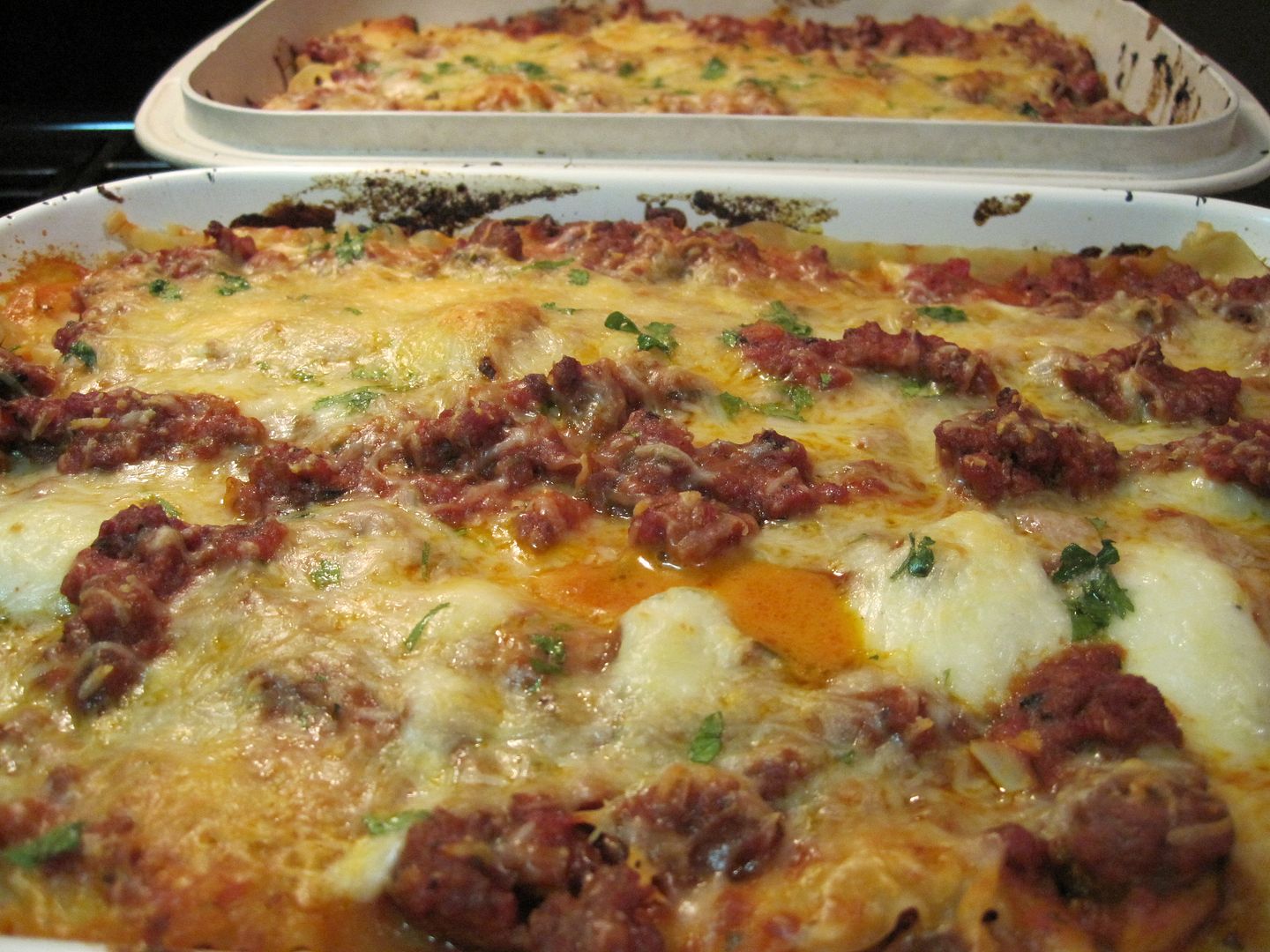 One of the recipes on the book we just gave away in Cooked From the Heart,
Make Ahead Meals for Busy Moms
, is lasagna. Lasagna is actually perfect for making ahead because you can assemble it and stick it in the freezer and when you're ready to eat it, just pull it out and stick it in the oven and you'll have a healthy and filling dinner in no time.
Of course, I can't leave a simple recipe well enough alone, I kind of messed with the simple recipe that was in the book and made it a little more complicated. HOWEVER, I think the flavor combinations made my version of lasagna was superb and I'm glad I put in the extra efforts for it.
Now before you start worrying about a
colon cleanse
for all the cheese in this recipe, keep in mind that it is also packed with fiber rich vegetables. For moms trying to sneak more vegetables in their family's diet, this kind of dish is perfect. You can't even tell there are veggies in there!