I am a bit behind posting on my food blog since the
desktop computers
at home finally reached their limit and I am now reduced to sharing a lone laptop with my daughters. Not only is the laptop too small for my taste, that touch pad thing is just a pain. I like having a mouse. Anyway... I finally got around to posting one of my obligations.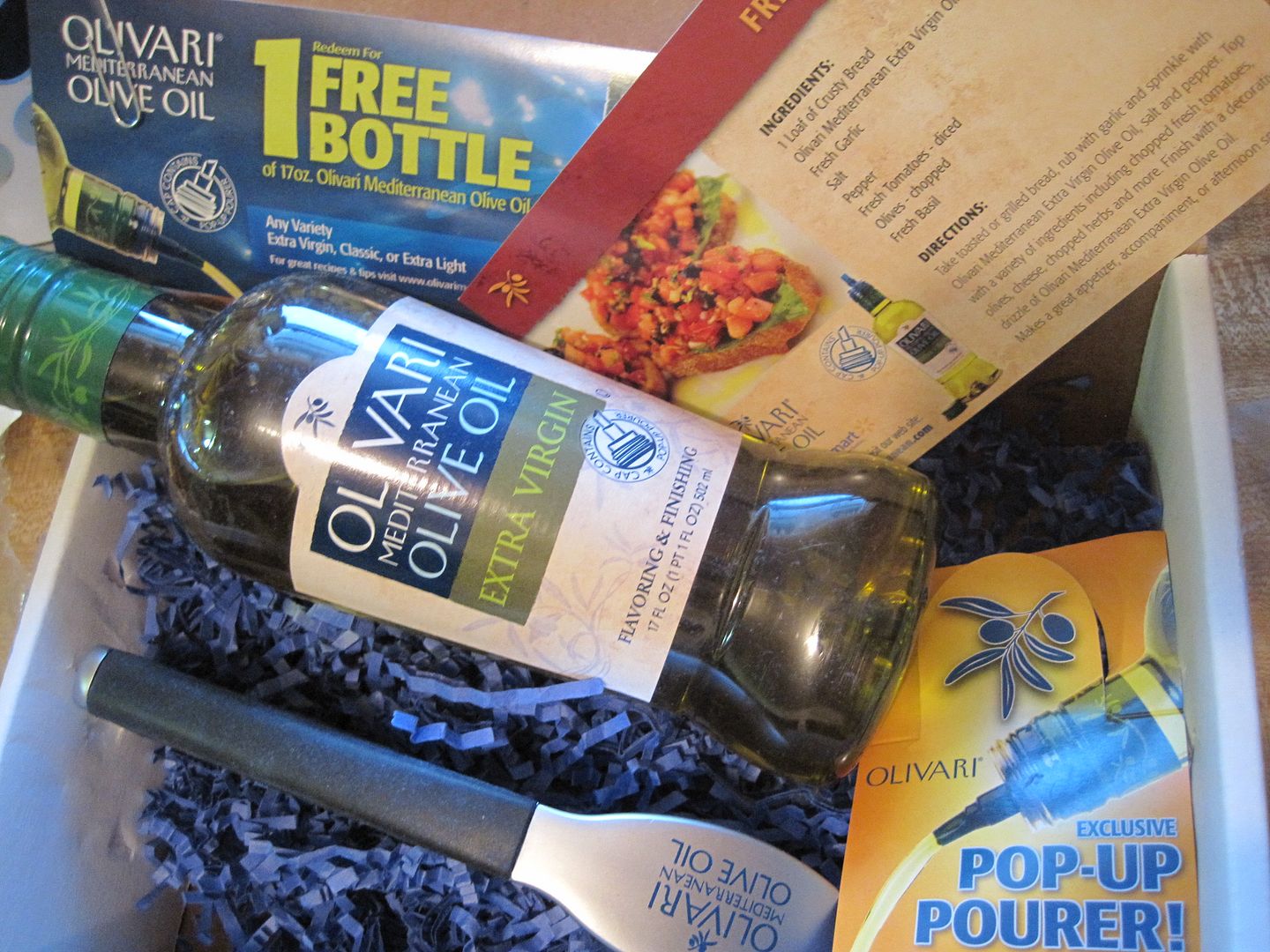 I am holding a giveaway for this
Olivari Kitchen Essentials Kit on my food blog
until the end of the month. It's easy to enter, all you have to do is leave me a comment and you could win a KITCHEN ESSENTIALS KIT which includes:
· One full size, 17 oz. bottle of Extra Virgin Olivari® Mediterranean Olive Oil
· One heavy duty Olivari® garlic press
· An Olivari® recipe card for Fresh Bruschetta
· VIP coupons for you to try other varieties of Olivari® including classic and extra light taste.
So visit my food blog and enter the giveaway here:
http://www.kitchen.amoores.com/2011/02/15/giveaway-extra-virgin-olivari%c2%ae-mediterranean-olive-oil/