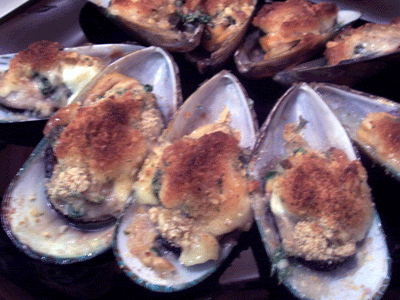 It's Monday, the longest day of the week and of course I do not have time to blog. Hate it when real life interferes with blogging.
So the short and sweet of the last week is that my Jade has turned 14 and we spent the weekend celebrating her birthday. There is still cake in the refrigerator calling my name everytime I open the door. She and her friends wanted pizza, sparing me from cooking them dinner, so instead I
cooked up some mussels
for myself.
I don't have much time like I said, but I did have time to post some photos of
Durham In Our Backyard
, also taken during our 5K walk the weekend before last.