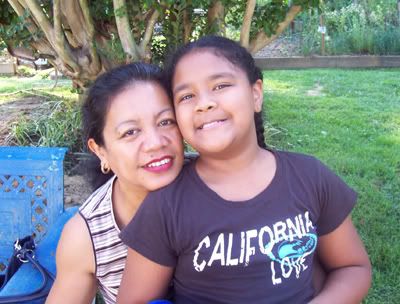 I was tagged by
Stel
to show the face behind this blog. I decided instead to show ALL the faces behind all these blogs. I was tempted to do as she did and try to comb my photo collection for a timeline. Then after I realized how much work that would take, I said, nah! And looked into my downloaded photos folder instead for the first thing I can get my hands on.
This is me, JMom, along with the
Clone
who, I just noticed, seems to be attached to me in every photo I've taken lately. I discovered blogging a couple of years ago and I have been hooked ever since. My husband will wholeheartedly agree, we have indeed become the two headed monster. I blog here about daily stuff and lately sponsored posts to make some extra money, I blog about
food
, about our
back yard
, and just about everything else you can think of. Just check the long list of blogs on our sidebar.
I started blogging because my daughter
Jade
wanted to. So to start, we established this blog together as a place for both of us to learn. We have both learned a lot since then, and she has gone to bigger and better things all on her own.
Although I'm enjoying some US time with the hubby, I'm missing my girls who are with their aunt for summer vacation. She came and picked them up last month, this was them on the way to the airport.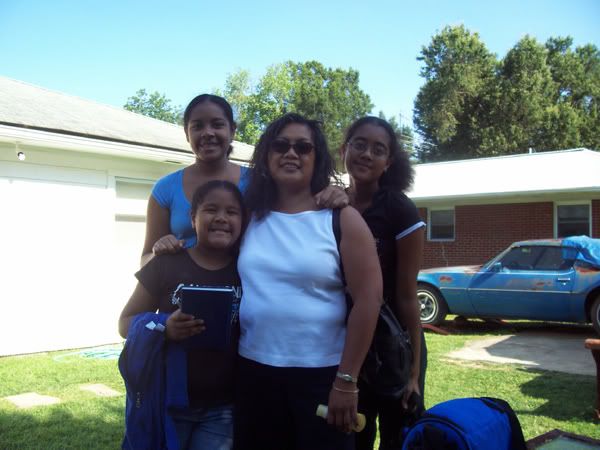 Well, I'll see them soon enough. I'll be going to pick them up next week.