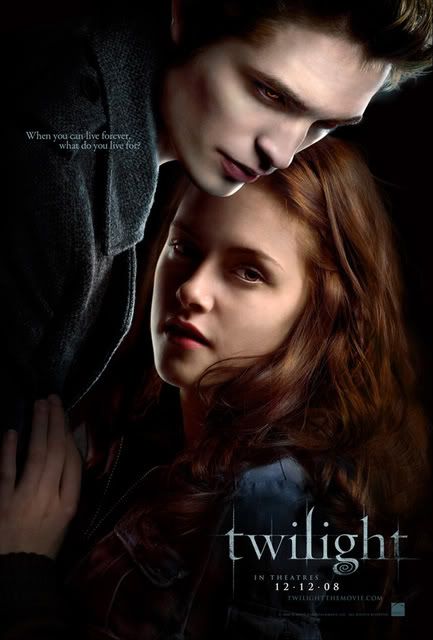 Twilight
, the movie is not due out in the theaters until later this week but I was lucky enough to be one of the few who got to see it last night at an advanced screening.
So if you don't mind spoilers (there aren't many if you've already read the book), check out my
review of the movie Twilight
.
I was trying to pay attention and not get distracted by the vampires, but I think I still missed a lot of the nuances of the film. Plus, it didn't help that the VIP seats assigned to us were a little too close to the screen for my aging eyes. I would have preferred to be a little farther back. Being up front and center is not so important to me. It's a good thing that I'm going to see it again with the girls this weekend.
Here's a clue. If I thought the film was really bad, I wouldn't be going back to see it again. I could just drop off my girls. But I really think that the movie has some redeeming qualities. I am really disappointed with Kristen Stewart, the actress who plays the lead role, Bella. Go read
my review
, you'll see what I mean.