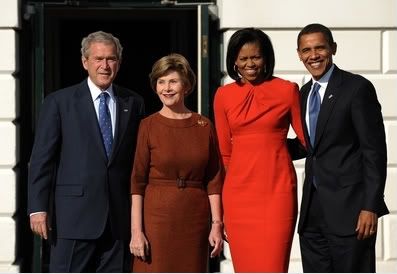 She is beautiful, tall and svelte like a fashion model. She is also an intelligent woman who chose to become mom in chief rather than a corporate executive. She's got nothing to prove. She is Michelle Obama, next first lady of the United States and she is hot!!
There's no need to mention
diet pills
when talking of this lady. Fashion designers have already been lining up to be a candidate for the first lady's inauguration gown. They all have an idea on the best gown for her but the ultimate choice is yet to be unveiled. Fashionistas are having a ball fantasizing about Mrs. Obama's gown.
Whichever designer she eventually decides to go with, this lady can't seem to lose. Have you seen here in anything unflattering yet? Whether she puts on something off the rack or designer frock, she just looks HOT!
Photo credit:
Essence Photo Slide