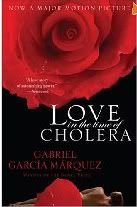 I love to give books as presents. But as we book lovers know, they don't come cheap. One way that I have found to get books is to enter giveaways online like the ones I hold on this site. Another way to get books cheaply is to keep an eye out for
Promos
or Sales. Stores should be holding a lot of them now that the holiday season is officially underway.
Here are three sources for great book bargains:
Books-A-Million
is what my daughters call the Barnes & Nobles' poor cousin. That's not a bad thing, mind you,
Books-A-Million deals
are some of the best bargains around!
Indigo Books and Music
sells new and used books, and their outlet section features some unbelievable deals.
BookSwim
is perfectt if you like to read but aren't interested in building up a book collection. They offer a service similar to that of Netflix, only with books instead of DVDs. This is like the library gone online!