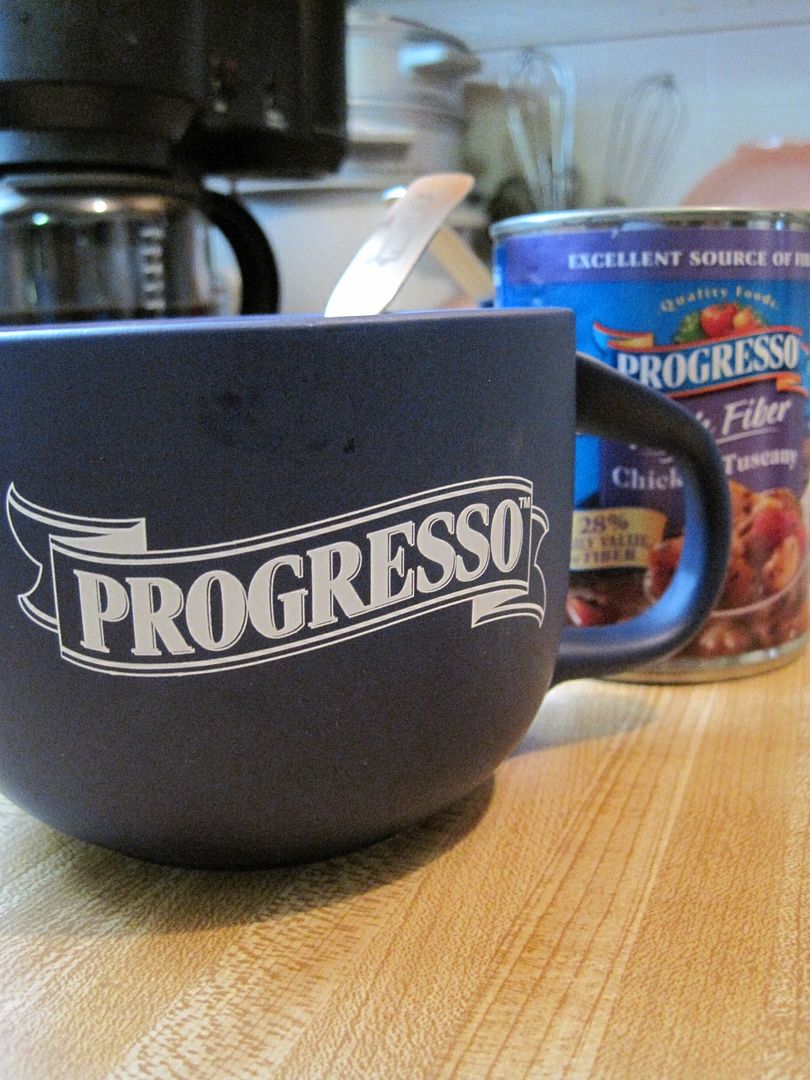 It's definitely soup weather again! I made
chili
yesterday. We had it with cheesy corn bread and it was just perfect!
I love cold weather for the soups! The thing is when it's cold outside, you don't need any
fat burners
even with all the rich foods you consume during this time. It just all burns away from all the shivering you're subjected to and carrying all that heavy clothing. lol!
If you'd like more delicious soups but just don't have time to make them, make sure you try Progresso soups. That's the only soup in a can that I buy regularly because they do taste almost like homemade!
We received these beautiful soup mugs along with a couple of cans of the new high fiber soup in the Chicken Tuscany flavor to sample. We already love the soups so I don't have to tell you more about that. What we absolutely raved over are these blue soup mugs that also came with branded soup spoons. What a treat!
If you'd like a set, we're giving a set away on our food blog. Go on over there and sign up for the
Progresso Soup Giveaway
.