Taking advantage of my newly resurrected blogging mojo, I also posted new recipes in our food blog. Here's a few of them:
One of the memes I enjoyed lately is one called Food Quote. Every Wednesday I have been posting a
food photo with an accompanying food quote
. This is the one from last week. You like it?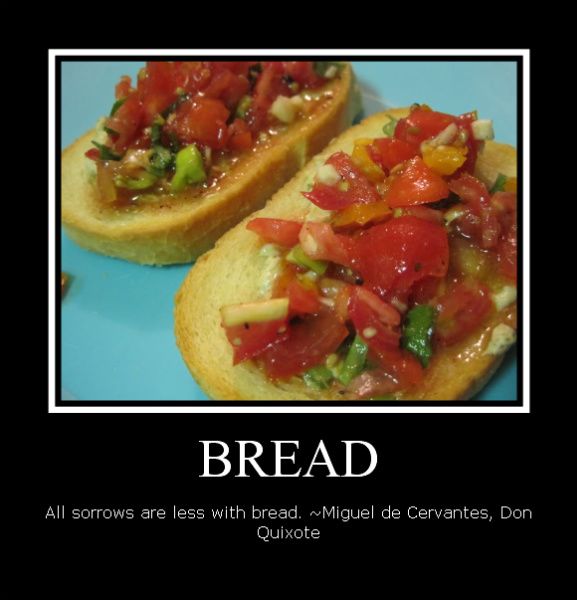 My daughter made those bruschetta, which she said looked so pretty that they resemble some the
fashion jewelry
she likes to wear. LOL!