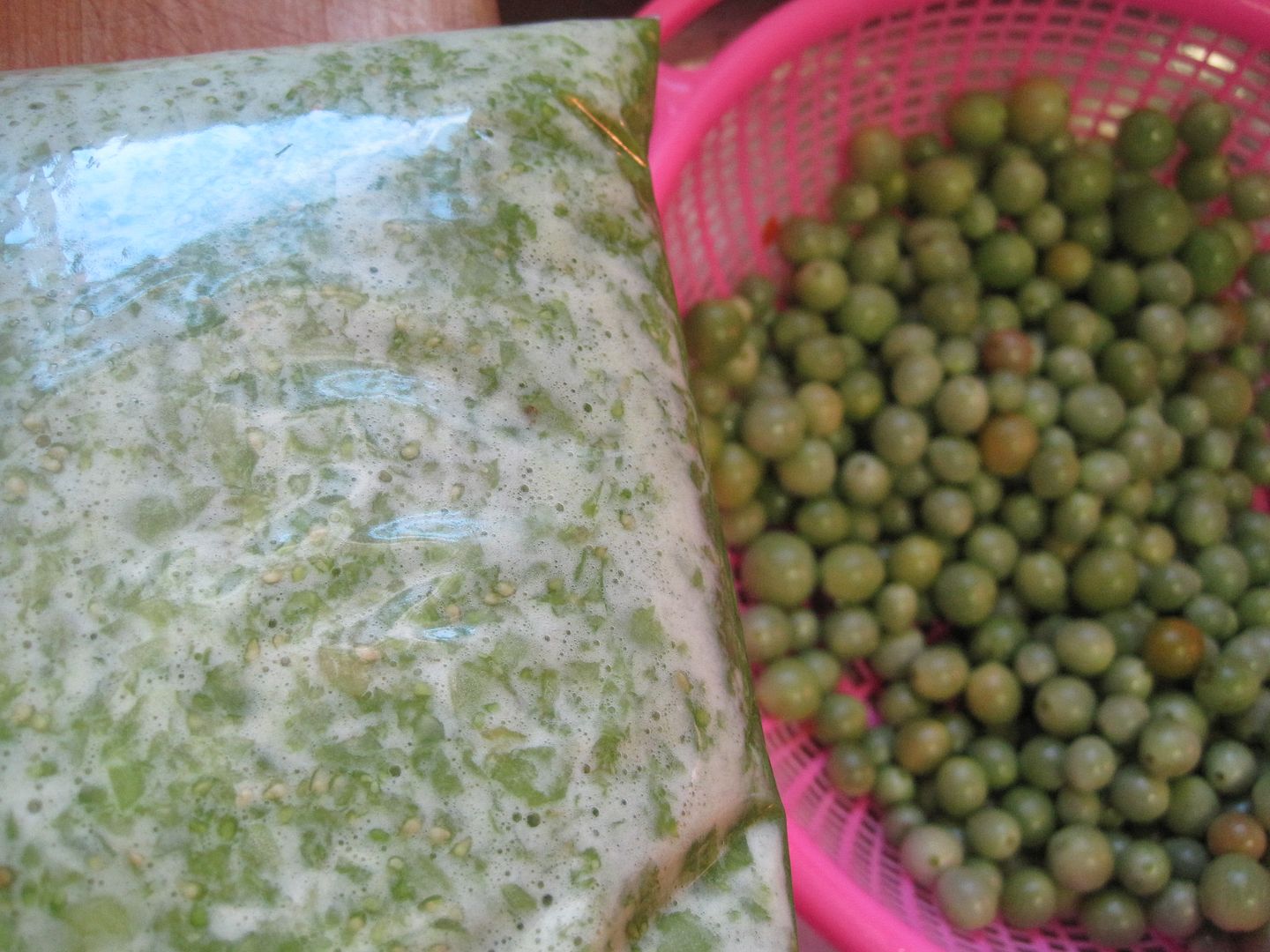 We took down the last of the tomatoes from the garden last Friday. The first cold frost was anticipated that night (it didn't quite make it to freezing, but cold enough) so we hurried and took the tomatoes down before they get frost bitten. A great number of what we picked were these green cherry tomatoes which just keep coming
back in our garden
. Most people would just toss these away but I just hated to waste them.
Besides, did you know that green tomatoes are packed full of vitamin C? What a shame to throw all that nutrition away when
multivitamin reviews
touting the benefits of getting your vitamins in their natural state abound. The vitamin C in these green tomatoes can help ward off colds and flus so why waste them, right?
I didn't have time to do anything fancy with this final harvest though so what I did is just wash them and put them in the food processor then in ziploc bags for freezing. You can use these green tomato purees in just about anything that you would use red tomatoes for, plus more. You can make green sauces with them, for instance. I for one am planning to make enchiladas suizas with these. Recipe coming up soon.