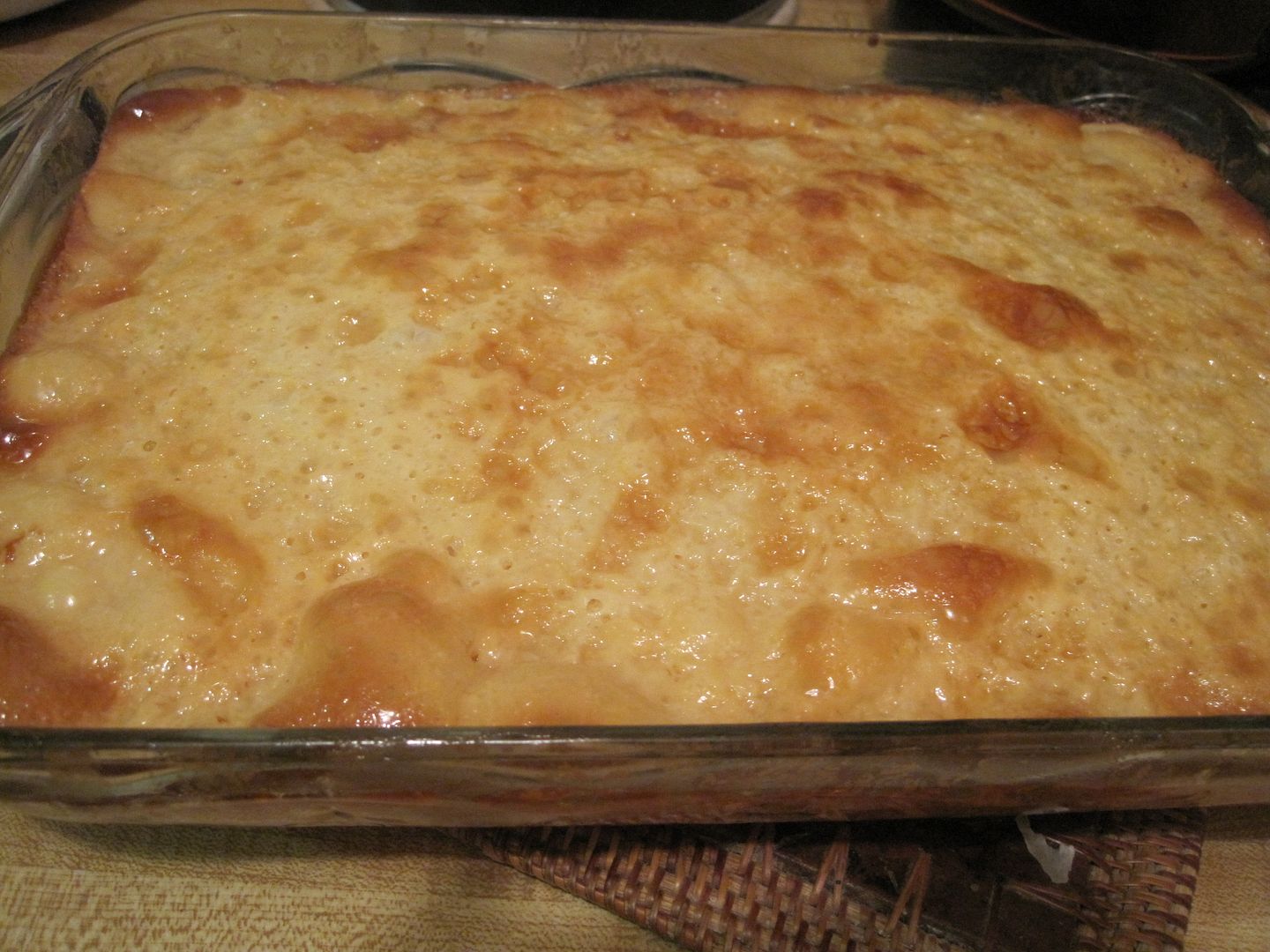 We cooked this up a couple of months ago and I think it's time to bake another batch. What is it? It's called
cassava cake
and it's made from grated cassava or manioc roots. It's a Filipino dessert which includes coconut milk in addition to the root. The root, you can get frozen at most Asian markets.
Which, speaking of Asian markets, we were there last weekend and I couldn't help but notice how much cosmetic products they also sell there. There were an unusual amount of ointments of all sorts but there were also skin whitening and
eye wrinkle creams
that seem to be very popular among their clientele. Personally, I'm a little wary of products that claim too much.
I'd much rather spend my money on something good to eat. lol!