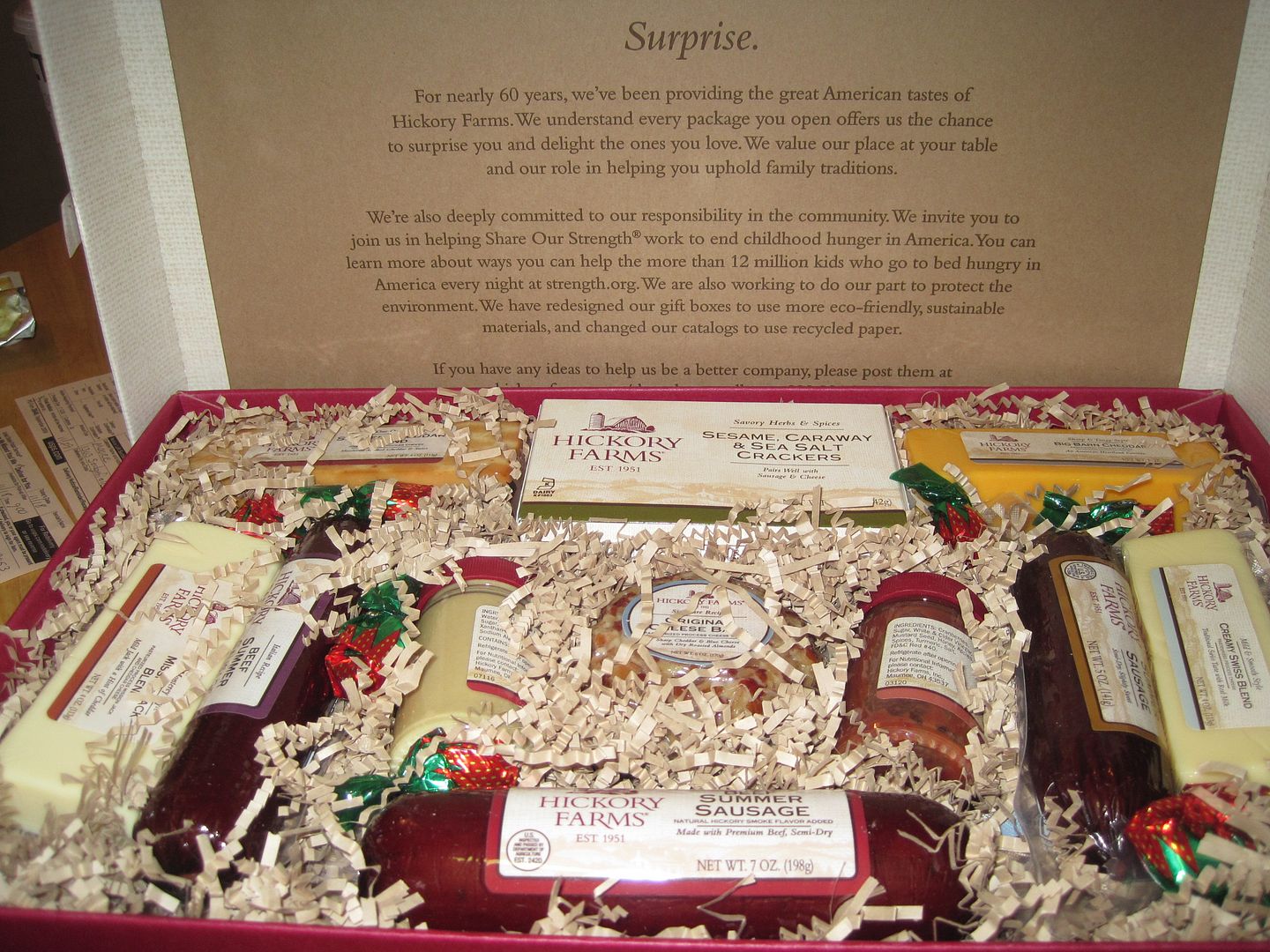 I just posted this for the
Hickory Farms Blog Tour
last night on my food blog. I did it again at the last minute and sort of on the run. I really had meant to post it much earlier in the weekend but we had snow last Saturday! And you know how distracting that can be. Oh, you don't know?
There is something about snow that just makes you want to eat. Maybe it's our innate need to hibernate or something. No matter what it is, when the snow flakes started falling on Saturday afternoon and they just kept on falling steadily through the night, all I could think of was, what are we going to eat next!
Good thing we had the gift pack from Hickory Farms. That's one of the things we munched on. I also kept wanting to make soups so I ended up making a
thick and meaty chili
for the husband, and a soupy broth with noodles and veggies for me and the girls.
Before, during and after our noshing sessions, we had a marathon of tv viewing. I actually ended up staying late last night watching Matthew McConaughey and Jennifer Lopez in the Wedding Planner. Have you ever seen that movie? I thougth I have, but I realized that I have only seen the first 30 minutes of it or so. It was actually pretty good, makes you forget any
bridesmaid dresses
nightmares you may have had from your past, and makes you wish you'd get rescued by someone as handsome as Matthew. LOL!